Client Services
We would like to introduce you to comprehensive services that make Copy Rite Printing so special.

PRINT MANAGEMENT - The objective of Print Management is to save you time & money!
Reliable information is the cornerstone of our Print Management System. We can tell you the date, quantity, price and other details about your last order. This information can help you make informed decisions when reordering. Print Management can help you reduce inventory, add precious space to your office, reduce obsolescence and waste so your printing doesn't end up in the "Print Cemetery."

FORMS MANAGEMENT - Our seamless reordering process.
Copy Rite makes every attempt to reduce the work load for our customer's office staff as it
pertains to printing services. Copy Rite has designed our Forms Management System to
advise, educate, track print usage and improve communication. "The Book," as customers
refer to it, is a binder containing the customer's "codified" sample forms. A corresponding copy is kept at Copy Rite. Reprint transactions are easily handled by phone, fax or e-mail.

DIGITAL COPY SERVICES
Copy Rite Printing has upgraded and expanded its copier capabilities. The copy service is
now a full-fledged "cost center." We have added a digital high speed copier, a color copier and a digital-ink plate duplicator. Copy Rite can provide a "seamless" process including bindery and lamination.
FILE AND PHOTO SCANNING
We can scan and load your documents and photos to an USB, Flashdrive, or send them via email.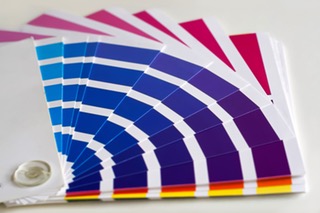 1146 Mohawk Blvd.
Springfield, OR 97477
Phone (541) 741-2021
Fax (541) 741-3041
office@copyriteprint.com

Open 9:00 am - 5:00 pm
Monday through Friday

We sell office supplies